LittleLives Check In: Interview with the Developer of a Fantastic App

Bryan Koh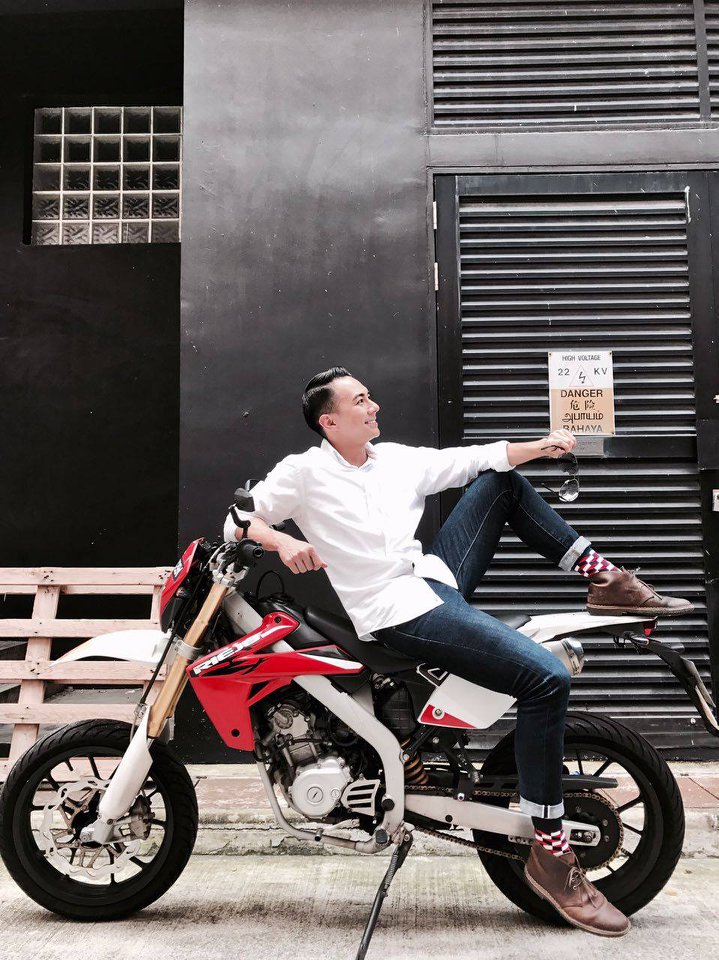 Our Chief Technology Officer Nicholas Lim recently did an interview with App Of The Day to share more about the Little Check In app, its impact and its future.
Did you have any prior development or coding experience?
Yes, developing an app for our own children's animated series Twinkle Trails, which can now be found on YouTube.

What was the most challenging aspect of developing a mobile app?
It has always been challenging to combine both the convenience and limitations of technology. For example, saving the check-in photos of multiple students in quick succession can easily overload mobile devices, especially older ones.

We developed a way to delegate that job to the background and allow the device to do it at a steady, manageable pace, all the while delivering the same user experience regardless of how powerful the device is or how fast a connection they have.
Name a few of your favourite apps and the reason you love them.
One is the Little Family Room app, a mobile app designed for parents to have an overview of their child's day at school, from check-in and out photos, learning moments and a secure platform to communicate with the teachers. It provides parents assurance, and a sense of security and allows them to be part of their child's day at school.

The other all-time favourite is the Little Check In app, where schools can capture check-in and out photos alongside a temperature section and space to tick off any visual health checks. Who doesn't like an all-in-one platform that can ease their daily operations?
How long have you been working on this app?
8 years, time sure flies.

What need of the user did you have in mind when developing this app?
The need of educators, our users, to delight their students and parents. Our big goal is to make our educators' day easier at school, eliminating any manual processes and increasing their efficiency in their daily operations. This will not only improve overall productivity, but it allows them to focus on teaching.

In what way do you think your app is better than similar apps on the market? Please describe in detail what innovation you think you bring and what you are proud of in your app.
The eight years we had in development were also precious time getting to know our educators and school administrators very intimately. Little Check In is now not only an attendance-taking tool. It counts visual health tracking, student leave request management, late fee issuance, visitor enrolment and health declaration as some of its numerous other vital school features. At its core it remains extremely reliable ensuring that the time recorded is accurate–we pride ourselves in being able to prevent device clock tampering and photos are always safely uploaded.
What are your future plans and expected features for the coming new versions of this app?
We hope to continue to bring joy to our users. This might mean staying focused on anything that reduces manual intervention or laborious extra steps. Features such as Facial Recognition within the app remain effective in minimizing staff input but also creating some fun for the little ones in the school.

Assuming new users of your app are reading this page. What do you want to ask them to do (contact you about X, Share the app, etc.)?
Check out our website at www.littlelives.com for more information about our school management system which is currently used in 12 countries and by over 1,500 schools. We also provide resources, tips and tricks for teachers and parents in our LittleVoices community blog.

If you would like to reach out to us, drop us an email at storytellers@littlelives.com or visit our LittleLives Facebook page.
The interviewee, Nicholas Lim, is the Chief Technology Officer at LittleLives. Playing the role of LittleLives' Technical Lead, Nicholas worked with LittleLives for over 3 years, before serving as its Chief Technology Officer. Shaping and transforming technology to be the solution to the many challenges faced by the preschool industry while making it possible to explore new frontiers, Nicholas has allowed LittleLives to be used seamlessly in 12 countries by over 1,500 schools and 220,000 users daily. He is continuously building a LittleLives system that challenges the way people think of technology and the preschool industry and manages a dedicated team in charge of software development. He has broad knowledge and experience in bridging a holistic relationship between technology and education so that schools can grow and adapt safely and confidently, without losing any human touch. As an expert in the field, Nicholas also provides solutions when it comes to the ever-changing trends in technology to ensure that LittleLives is never left behind and is constantly updating its features and solutions to help schools and its community.
---
The original interview was published on App of the Day here.