Why is mental health important for teachers?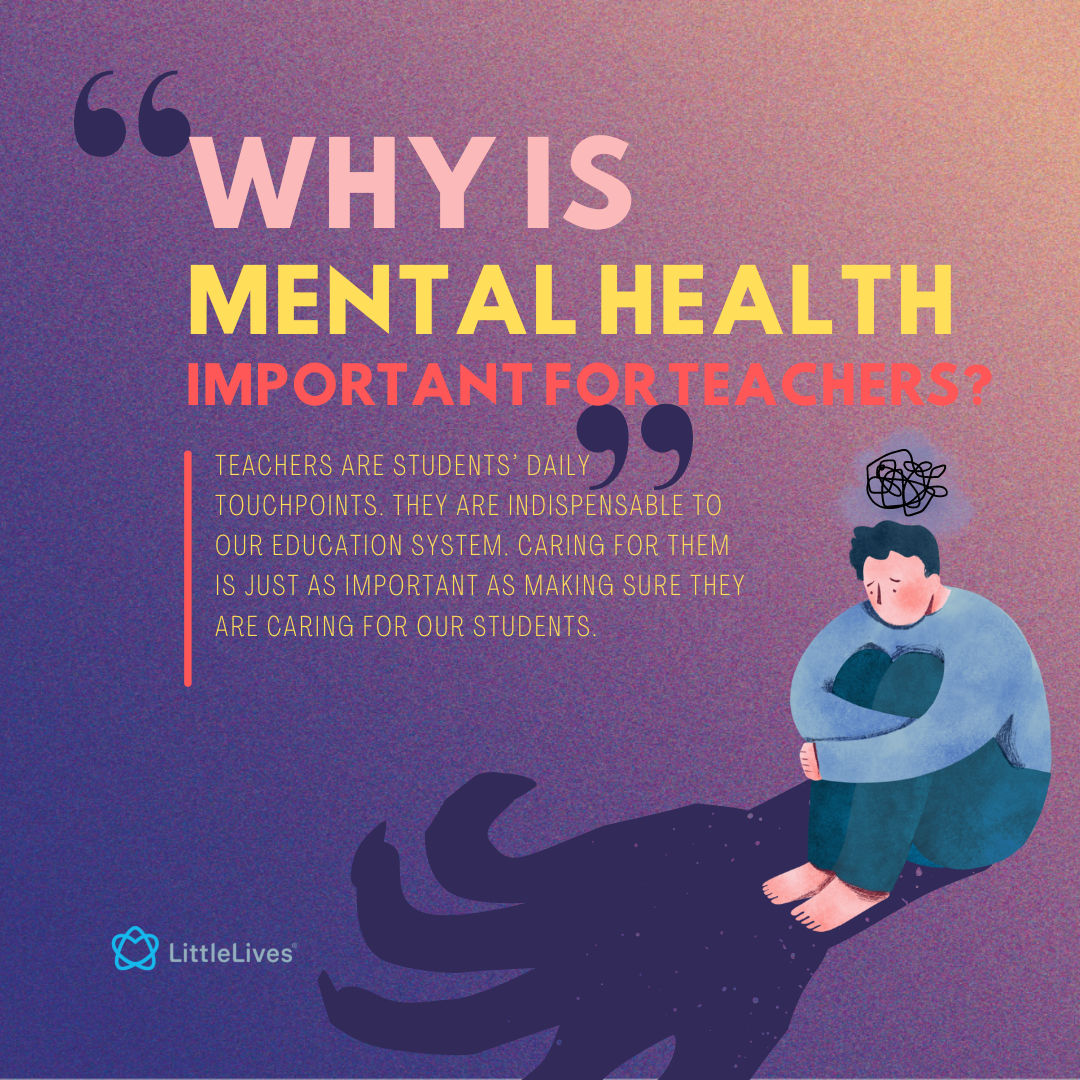 A recent study found that teachers in Singapore showed signs of anxiety and stress before the school term. 61% of the participants reported that they were suffering from high levels of emotional exhaustion approaching a new school term, while 53% were having moderate to high-stress levels.
It is easy for teachers (and the rest of us) to neglect their own mental wellbeing, when caught up in the daily grind of planning and preparing for classes.
Teachers are students' daily touch points. They are indispensable to our education system. Caring for them is just as important as making sure they are caring for our students.
Read on to find out why teachers' mental health is so critical.
Direct impact on students' social and emotional learning
Students (hopefully) view teachers as their role models. They influence the attitudes, values and behaviors of students. They are a constant presence in students' lives and may even wield more influence than parents at times. When teachers are stressed this may negatively impact students' social and emotional state and consequently academic outcomes.
Implications on mental health development of students
Higher levels of teacher depressive symptoms have been associated with poorer student wellbeing and psychological distress. Schools can play an active role in interventions and create learning environments prepared to support teachers and students with mental health conditions.
Negative impact on effectiveness of teaching
It is the responsibility of teachers to deliver a positive learning environment for students. With too much on teachers' minds, their quality of teaching and energy brought to the classroom will be impacted.
Impact on personal and professional life
For teachers and all employees, the grim reality of the workforce (Singapore) was seen in a recent study. It showed even though workers report spending either less time at work than their counterparts in Indonesia and the Philippines or, at worst, the same amount of time on the job, more employees are dissatisfied with their job, and more suffer poor mental health, than their regional counterparts.
Schools need to prioritize teachers' mental health for the long term benefit of their workforce and success for students. Professional talent management systems such as LittleAcademy can help equip teachers with the tools to alleviate their daily concerns and potentially address any mental health worries.