Say "Hi" to Hai, our Pixie!
Say hello to our LittleLives Pixie (Customer Support Executive) Hai Thanh!
Like her photo shows, she's cool, she's fun and she's here to make your day a little better and brighter!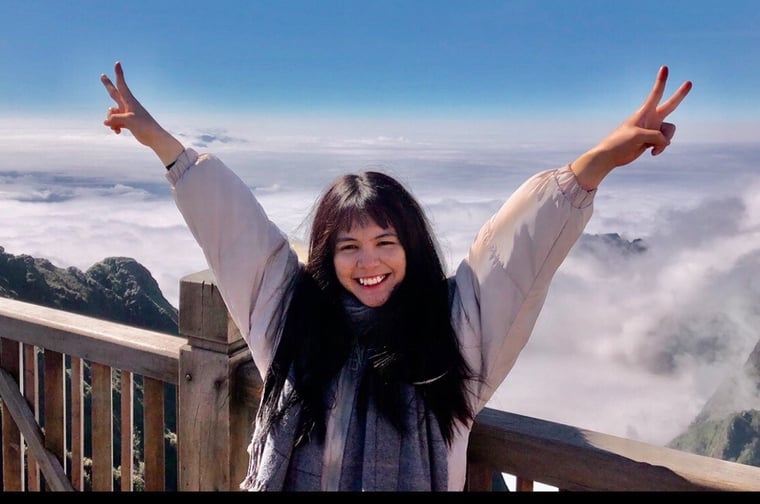 Introduce yourself!
I'm Hai! I love traveling, experiencing new experiences and enjoying food.
How do you think your LittleLives teammates will describe you?
Friendly, enthusiastic and responsible!
What do you do as a LittleLives Pixie (apart from being awesome)?
I guide clients with their technical queries on LittleLives products, testing new features and working with our developers to catch bugs. 🐛
Why did you join LittleLives? And more importantly, why did you stay in LittleLives?
I think it's luck, actually! I chanced upon a job opening at LittleLives (Vietnam) and realized it matched my skill sets. I stalked LittleLives online (of course) and found its work as an educational technology startup very interesting.
During my first two months, I had supportive colleagues who opened my mind to a new field (Technology), learned about how LittleLives is helping to make education a little easier and better for everyone. I definitely feel strongly about bringing this product to schools in Vietnam and connecting with parents.
How does a typical work day look for you?
Quite busy actually - responding to emails, calls and other channels to support users' queries about our products. It requires me to know how to organize and manage daily tasks to solve all cases.
What do you find most challenging about your job, and how do you work around it?
I try my best to get back to our customers as quickly as possible - I can totally understand their anxieties. However, with so many calls, emails and queries coming in, it can be challenging to manage them all and avoid missing anyone out.
Therefore, the management, arrangement and division of work are extremely important. To avoid missing things out, I often take notes in my notebook and check them off when completed. At the end of the working day, I can look back and review my own work and identify any areas that may need improvement.
Share your favorite mantra with us!
I really like the quote Rancho in the movie "3 Idiots" - "All is well".
When I feel lost or overwhelmed, I will stop a while, take a deep breath and say to my heart "All is well". With a refreshed mind, I definitely can work better.